RAMALLAH, Wet Bank - A two-and-a-half-year-old Palestinian boy shot in the head by Israeli troops has died in hospital
The boy, Muhammad Haitham al-Tamimi passed away on Monday, the Palestinian Ministry of Health, confirmed.
The shooting occurred in the Israeli-occupied West Bank on Thursday night near the Israeli settlement of Neveh Tzuf, located to the north of Jerusalem in the West Bank. Muhammad's father, 40-year-old Haitham Tamimi, revealed that they were on their way to visit his brother, the boy's uncle, when they were suddenly fired upon.
Recounting the terrifying experience, Haitham Tamimi shared to CNN, "As soon as I started the car, I heard gunshots and I saw the Israeli soldiers out of the military tower. I looked at Muhammad and couldn't believe what I saw. He was shot in the head, and there was blood all over his body. I took him in my arms and then realized that I'm also shot in my right shoulder. People from the village came quickly, and they took us both with their cars. This is when Israeli ambulances and a helicopter came and took Muhammad to the Israeli hospital."
The Israel Defense Forces (IDF) said their troops had been responding to gunfire directed at Neveh Tzuf when they unintentionally hit two Palestinians, a 2-year-old child and an adult male. Both victims received immediate medical attention from IDF and Magen David Adom (MDA) emergency medical teams. Despite their best efforts, the child's heart had stopped, but they managed to revive him temporarily.
With the child's condition being unstable, he was urgently transferred via an IDF helicopter to Sheba-Tel Hashomer hospital in Israel while being kept on a ventilator. Unfortunately, his condition deteriorated, and he tragically lost his life.
Expressing remorse for harming non-combatants, the IDF stated, "The IDF regrets harm to non-combatants and is committed to doing everything in its power to prevent such incidents. The incident is under review." As the boy and his father were fired upon from an IDF tower, the soldiers would have been trained snipers. As the sniper must have taken aim and the boy was shot in the head, it is difficult to reconcile the IDF statement with what occurred.
At the time of the child's death, the IDF did not provide an updated statement, referring to their initial statement issued on Friday.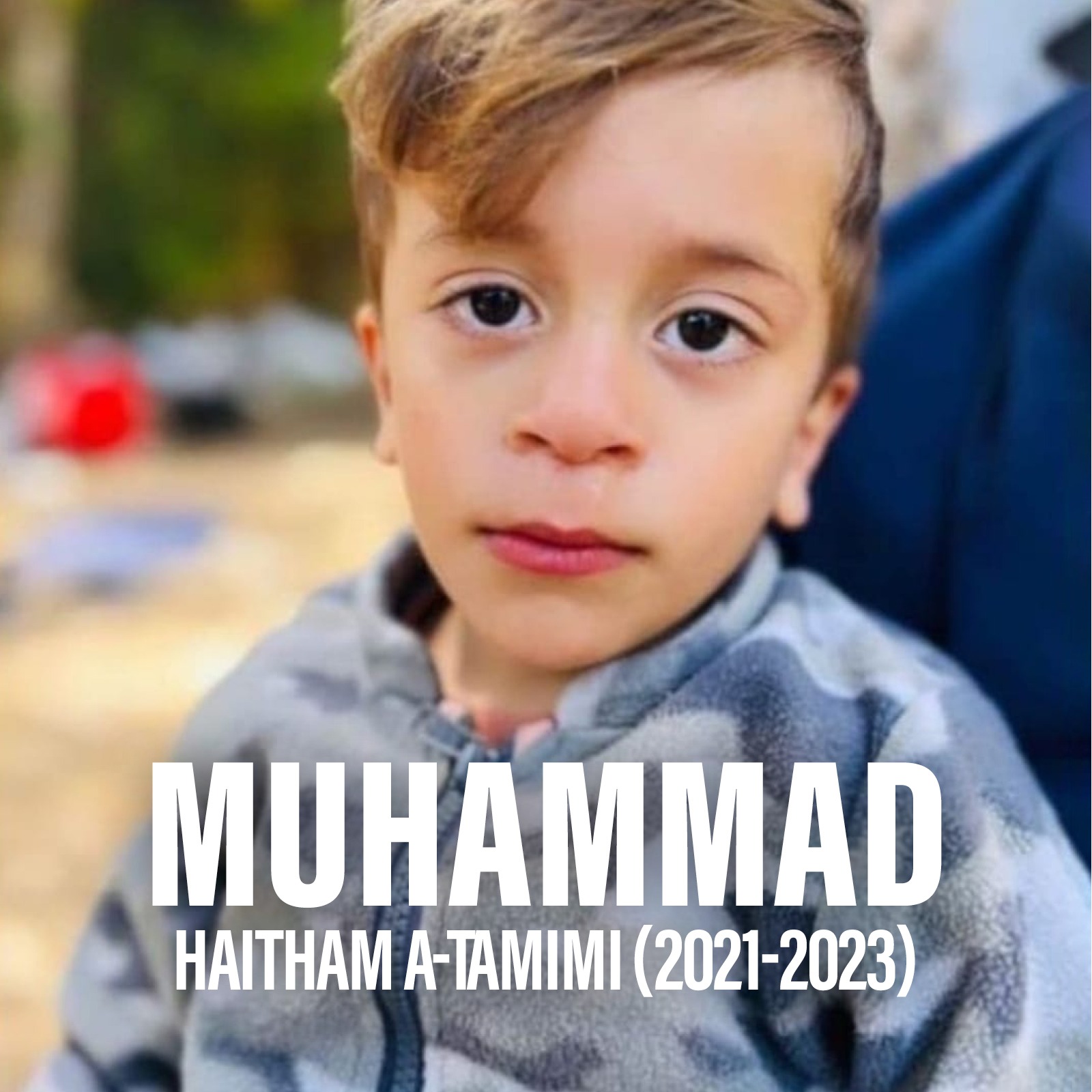 The Palestinian Foreign Ministry condemned the killing of Muhammad Tamimi as a "heinous crime against humanity." They called for an urgent international investigation into this incident, along with other cases involving the killing of Palestinian children.
Muhammad's father, Haitham Tamimi, was treated for his gunshot wound at a hospital in Ramallah, where he was taken by a Red Crescent ambulance and was discharged on Sunday. Although he experienced physical pain, his emotional pain overshadowed everything, stating, "I feel no physical pain. The pain in my heart is way too big."
This tragic incident has once again highlighted the ongoing tensions in the occupied West Bank and the urgent need for a peaceful resolution to ensure the safety and well-being of innocent civilians caught in the crossfire.
"I condemn and am deeply saddened by the death of a 2-year-old Palestinian boy, who was critically injured by Israeli security forces' gunfire in Al-Nabi Saleh two days ago.," United Nations Special Coordinator for the Middle East Peace Process Tor Wennesland posted on Twitter on Monday. "IDF said they were responding to a shooting from the area by Palestinian gunmen. Civilians, particularly children, continue to bear the brunt of this conflict. My deepest condolences to his family. I note that the Israeli authorities have opened an investigation into the incident and call for those responsible to be held to account."